Dry Needling
What is Dry Needling?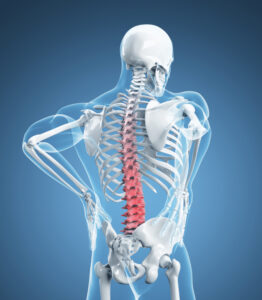 Dry needling is a skilled intervention that uses a thin needle to penetrate the skin and stimulate underlying myofascial trigger points, muscular, and connective tissues for pain management and movement restoration. Dry needling (DN) is a technique used to treat injury and dysfunction in the skeletal muscle, fascia, and connective tissue, and reduce or restore impairment of body structure and function leading to improved activity and participation in the activities you love.
Dry Needling vs. Acupuncture
If you just look at a picture of each treatment it might be hard to tell the difference between the ancient Chinese practice of acupuncture and the modernized Western practice of dry needling. Both techniques use the same thin needles and both claim to treat pain. Acupuncture is an alternative treatment designed to treat pain and discomfort by opening up an individuals energy flow (or chi). Needling is designed to target 'trigger points' or muscles that are irritable to relieve pain and discomfort, increase blood flow, and restore movement. Despite the superficial similarities, knowing the difference between the two methods could help you determine which one is best for you. With needling, the needles are slowly inserted into the body, gently manipulated, and then removed after a very short period, a process which may be repeated several times. This is unlike acupuncture, where it may be the case that needles are left in the body for some time. Additionally, Needling is more directly concerned with treating specific neuromuscular problems that are causing pain or hindering mobility; acupuncture, generally speaking, seeks to address the flow of energy around the body and vital organs by inserting needles in established meridian points on the body.
What Can Dry Needling Treat?
There is a wide range of acute and chronic orthopedic and musculoskeletal conditions that can be treated through the use of DN, often in conjunction with an ongoing course of osteopathic treatment. Some of the most common uses for dry needling include:
Neck pain

Back pain

Headaches

Hamstring problems

Muscle tightness

Shin splints

Sports injuries
If these are common issues that you've been experiencing, DN may be the best option for you. You can request an appointment on our home page to consult with Dr. Davis about the right treatment for you.